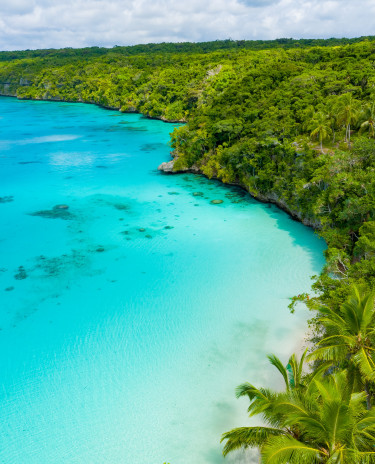 Flight Christchurch - Noumea from

NZD 948

All Taxes Incl. *
* Adult fare including all taxes, starting from, subject to conditions, subject to availability. For information, taxes established at the exchange rate of the applied currencies, subject to fluctuation.
Noumea, a colourful city
Life in Noumea follows the rhythm of the Pacific Ocean, between the warm season from November to May and the cooler season from May to November. 
A former French colony, New Caledonia is proud of its "French Touch". Refined and upmarket shops, confectioners, chocolate makers, bakers and French chefs, you will find everything you need to treat yourself in Noumea... Enjoy the charming paradox of contemplating coconut trees while tasting your croissant on the beach. Discover the associations of flavours between French-style gastronomy and Oceanic influences, emblematic of an art of living in New Caledonia.
Practical information
Coming to Noumea
Entry requirements in Noumea, New Caledonia:
Need information about the conditions of entry in New Caledonia?
Clink the link below:
Map of Noumea
How to get to Noumea
Going to Noumea from Christchurch
Use our search engine above to book your flight ticket from Christchurch to Noumea and discover New Caledonia. Book in a few clicks!
Average travel time 
The shortest travel time from Christchurch to Noumea is around 6 hours and 25 minutes. However this time may vary depending on your itinerary. 
Time difference 
In New Zealand summer time, it is 1 hours later in Christchurch than in Noumea, New Caledonia. In winter time, the time difference is +1 hour.
When to go to Noumea
What is the best time to visit Noumea ?
New Caledonia has a tropical climate. This means there are two distinct seasons: the wet season and the dry season. 
To make the most of the island, the best time to visit is : 
April and September to February, during the dry season. Summer temperatures can rise to over 30°C but the air will be drier and you can still fully enjoy your stay in New Caledonia.
A la carte services
Your trip according to your needs !